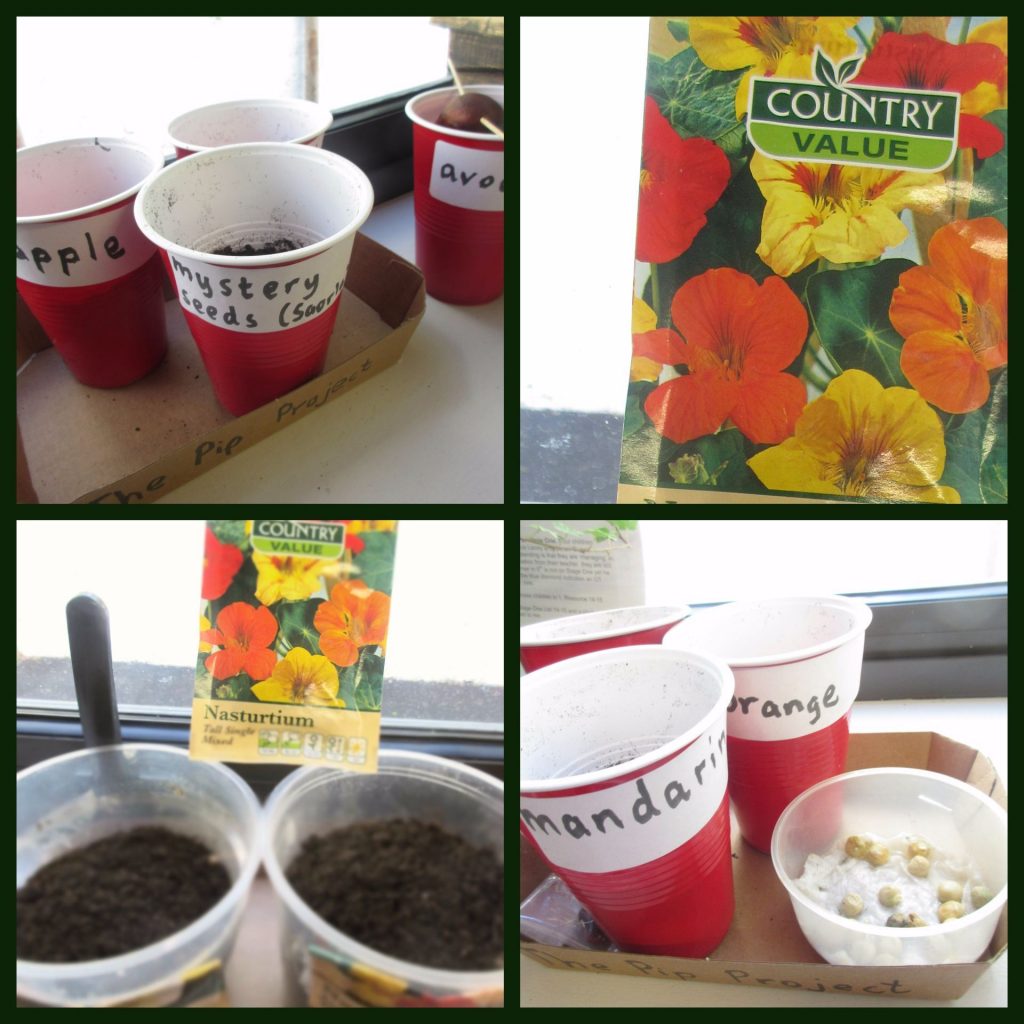 3rd Class Room 14 are doing a 'Pip Project'.
The children are really enthusiastic and it has really taken off.
First the children were invited to plant any pips from the fruit they had for their lunches.
Saorla found some mystery seeds in the yard and we have planted them.
Perhaps we will end up with a bean stalk 😉
Sam brought in an avocado seed. They need to be suspended in water.
Sam also brought in chive seeds.
We are also growing peas.
Teacher brought in nasturtium seeds. They are growing well.
We are interested to see how they follow the sun
and lean towards the light.
Teacher brought in chestnuts.
We discovered in order for chestnuts to germinate
they need to be kept in soil, in a bag in the fridge.
We have had some successes.
The apple seedlings are growing well.
However in the pot were the mandarin seeds were planted,
grass grew. We are a bit mystified by this.